So these guys had a booth directly behind me at the Lets Play Hockey Expo this past weekend. I probably walked by their booth a thousand times (Another booth a team of "dancers" that kept my attention.
Anyways, broke into conversation with the gentlemen from GFORM and I ended up buying a set of the knee pads from them.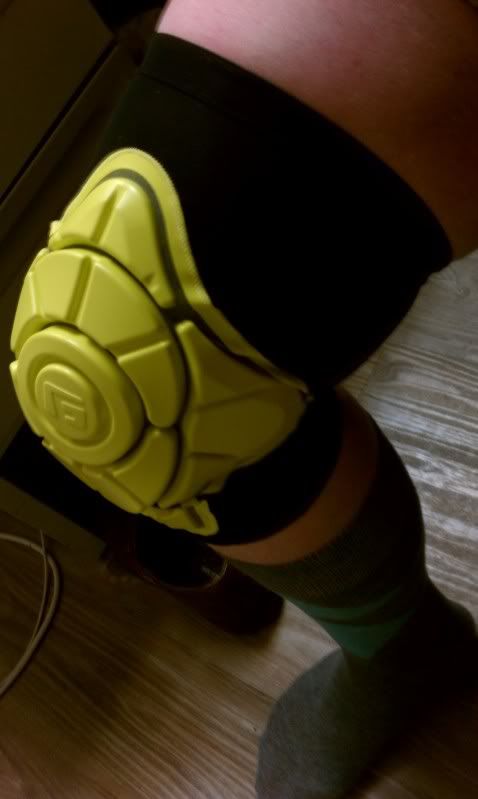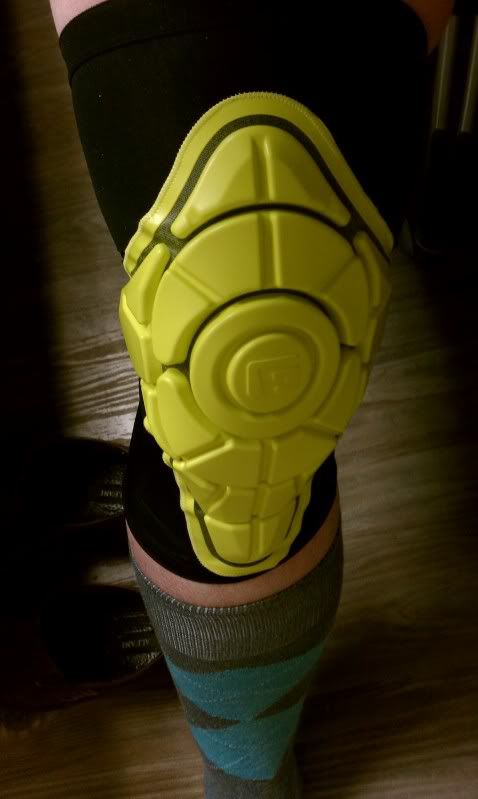 Let me just say that I think these might be the answer many of you are looking for. It fits along the lines of an UnderArmour shirt, with a gel strip in it to hold it in place. The yellow "foam" is completely flexible so there is no hinderance on movement. Upon impact, the "foam" hardens to protect your knee from impact. I have seen these being used a ton by bikers and skateboarders in the past year.
They are NOT bulky what so ever, and discreet enough to put on and fit under your sock without effecting the feeling of your pads.
If you are someone that get squekers to the knee, but do not like the cumbersome feel of the bulky protection out there currently, this is the answer for you.
Also, from a coaching aspect, I now where these under my warm up suit on the ice. Now, when I have to take a knee, or demo to a goalie...my bare knee is not touching the ice nor do I have HUGE KNOB knees from wearing something similiar to volleyball knee protection.
And for only $40, you can't go wrong.
Sorry for the crappy pictures.